If you follow Rugby League in Australia then you know who the RLW Mole is.
While some journo's are quick to say they break news, none of them come close to the inside information that The Mole reveals on a weekly basis.
I was lucky enough to get a chance to ask the RLW Mole a few questions. Where did he get his start? What has been his biggest story? Who will win the Premiership in 2014?
From Rugby Leagues most famous subterranean mammal, via the robot, and straight to you. Enjoy this exclusive interview with the Rugby League Week Mole!
How did you first get into reporting about Rugby League and what was your first real break?
I started part time at RLW in the 1980s and was lucky enough to get a fulltime gig there. Then the great Peter Frilingos signed me to the old Daily Mirror and I worked there and on the Daily Telegraph for 20 years before returning 'home' to RLW.
How has reporting on Rugby League changed over the years? Does the 24 hour news cycle and social media give a story a shorter life span compared to when you first started out?
Access to players is far more limited than in the old days, where journos could just ring players up for a chat, which is a real pity. Journos were also given unlimited access to dressing rooms… sadly, no more.
Social media has changed journalism – suddenly, as soon as you get a story, you can put it "out there".
How do you determine what mail is good to run with compared to the mail that just isn't any good?
You learn which sources are reliable and which ones are "hot air". And with a very sensitive story, you try to check it with several sources.
In your opinion, what has been the biggest story you have ever broken?
I believe signing stories are the biggest stories in the game – the ones the fans get most passionate about. It's hard to really pick one story but with that in mind, writing early last year the Ben Barba was Broncos-bound was a good "get". It was denied for months before coming true.
Has there ever been a story you held back on breaking that turned out to be a big story?
There have been many! You get a tip and you don't run with it because you can't be sure the mail is good. For example, weeks ago I was told Jamal Idris was off to Penrith – but everyone denied it so I left it alone. GRRRRRR.
Who has been the person or player over the years that you've enjoyed interviewing the most?
Paul Langmack is a lot of fun, ditto Darryl Brohman. Too many people in footy these days take themselves too seriously. It's still a game, after all!
Who is the best player you have ever seen play the game?
This may upset Queensland fans, but I would have to say Brett Kenny – he could do things no other player could on a football field (sorry, Wally). And the toughest? Former Norths and Kiwi skipper of the 1980s, Mark Graham. Tok amazing punishment every week.
If you could change one thing about the game today what would it be?
Better media access – for the journos and as a result of that, the fans.
What aspect of the game do you most enjoy writing about these days?
I love the 'LEGENDS' in RLW – old players lifting the lid on what REALLY happened in the old days – no cliches, no bending the truth (usually).
Last but not least, do you have an early tip on the Premiers in 2014 or does The Moles complete impartiality forbid you for naming the Grand Final winner?
Ha… early days but Souths look very strong after coming close in the last few years.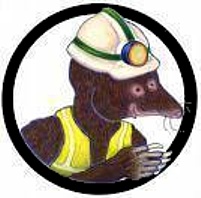 The Mole is currently looking to hit 30,000 followers on Twitter. Lets make that happen!
Follow the RLW Mole here: https://twitter.com/RLW_Mole