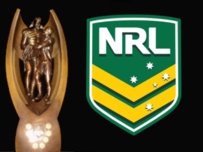 The NRL has announced that it will introduce a 30 second time limit on the formation of scrums in an effort to speed up the game. There will also be a change to the time limit currently applied to line drop outs, with the limit dropped from 40 seconds down to 30 seconds.
These changed will be introduced from Round 15 on wards and will come into law after the NRL Competition Committee found that a total of 8 minutes per game were being lost while scrums were being packed.
These rules will apply to both the NRL Premiership and National Youth Competition but there is no news yet on whether they will be applied at international level.
The scrum rule in particular is interesting. I think it will have a fairly dramatic effect on the way scrums are packed. No doubt teams will get straight down to business now, and that is a good thing.
Here are some more details about how the rule will be applied via NRL.com:
Both competing teams must be properly bound and be ready to pack into the scrum 30 seconds after the head referee has blown his whistle to indicate that play is to restart with a scrum;
After the expiration of 30 seconds, and in the event that only one side is bound and ready to pack into the scrum, they will be awarded a penalty (not a differential) at the centre where the scrum was to have packed;
In the event that no side is bound and ready to pack into the scrum, the side with the loose head and feed will receive the penalty (not a differential);
If, in the opinion of the referee, the restart is being delayed due to the circumstances of the game the referee may call time off.
I like that there will be only 30 seconds to take line drop outs from now on. While the 40 second limit was OK, I think the 30 second limit will, as with the scrum time limit, force teams to get straight down to business.
This is a very minor rule change but I have a feeling it may have a bit of an effect as far as fatigue levels go. While scrums are over and done with pretty quickly anyway, knowing that teams could face a penalty if they are not quick to a scrum will mean that forward will not have a moment to rest.
I think it is a good rule change.