The 2014-2015 NBA season will see a few changes to the way jerseys are used to represent clubs and the league itself. One of the changes that I think the NRL should adopt is one that will see each team that has won an NBA title getting a gold bar on the back of the jersey showing the number of titles that team has won.
It is only a subtle change, but it is one that I really like. It is a nod to the history of each club and is a highly visible sign of what each club has achieved.
This is what these championship patches will look like on NBA jerseys next season: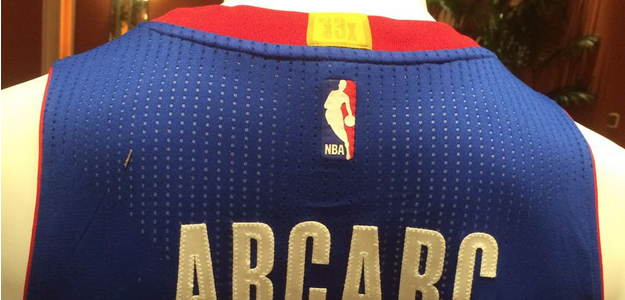 No matter whether your team has won a single premiership or 20 of them, every club that can look back on a premiership is very proud of the moment.
With joint venture clubs you would obviously need two numbers, but that is fine. In fact, it is probably a great way for joint venture clubs to celebrate the history of both clubs that make them who they are.
NRL jerseys have a lot more real-estate to fill than an NBA jersey. While you have to be careful that you don't take up valuable advertising space that clubs sell off, there is more than enough room to add a few small changes that I think would make each jersey just that little bit more special.
A small NRL trophy logo with the number of premierships could be added to each jersey without too many problems. I think it would be a nice little touch that would make every supporter of a premiership winning club have just a little bit more pride when they hand over $150 to look like players from their favorite club.