Fairfax media is reporting that Israel Folau and his manager met with NRL Head Of Football Todd Greenberg at a cafe at Sydney Football Stadium.
The meeting may mean nothing, and all parties seem to be passing it off as a chance meeting in which all sides were just friendly with one another…but that isn't as exciting as going down this road…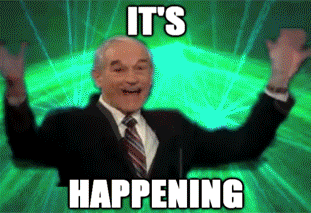 Most people believe that Folau will stick with Rugby Union until the next World Cup which is to be held in 2015. I tend to think he is available for the right price.
Keep in mind that no matter where he has played, whether it be the NRL, AFL or Rugby Union, Folau has always said the right thing. He is always enjoying himself, he is looking forward to bigger and better goals, he just wants to concentrate on his next game…he was saying the same things right before he walked out on one of the biggest contracts in the history of the AFL.
Australia are no chance of winning the next Rugby Union World Cup. Sonny Bill Williams knows he can leave the Sydney Roosters at seasons end, walk back into the All Blacks team, and walk away with a Rugby Union World Cup title, something he couldn't do in Rugby League. Folau can't do that. Sure he can head over with the Mustard Disgrace and play in it, but he isn't going to win it!
If Israel Folau can get more money in Rugby League, play the sport that he is best suited to, the sport he grew up in, and be a chance to play for Queensland and Australia once again…why wouldn't he at least consider it?
If he switched back to Rugby League Folau would no doubt have part of his contract funded by a central contract from the NRL. He would be one of the highest paid Rugby League players in the world. The meetings to make that all happen has to start somewhere.
Then again…maybe Folau, his manager and Todd Greenberg all like the same coffee from the same cafe and none of this means anything at all…