New South Wales forward Greg Bird has called Queensland centre Brent Tate a hypocrite over comments the Maroons star made after State Of Origin one.
Bird referred to a famous incident a few years ago in which Bird, as he was being held down by another player, was then punched in the face by Tate.
This incident: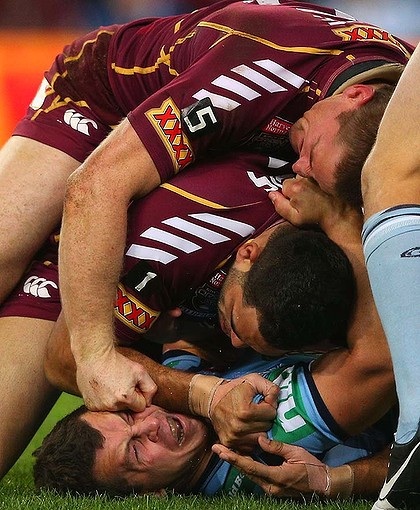 I've said many times that if Brent Tate feared for his safety in State Of Origin one then he is completely entitled to voice those fears. If Greg Bird thinks that makes. Brent Tate a hypocrite, that's fair enough too.
Fingers crossed these two meet at some point during State Of Origin two. Maybe they can talk about their differing opinions. That or punch the hell out of each other!