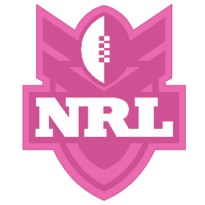 Two months @LadiesWhoLeague was born. Our contributors, especially @mary__kaye, had been encouraged to start blogging and she decided that it was time to start.
Here at @LadiesWhoLeague we are passionate about Rugby League. While we first and foremost love our respective teams, we also identify as NRL appreciators. There is no sport we feel more passionate about and it is for this reason that @LadiesWhoLeague was born.
Rugby League is still a very male dominated arena. This is in terms of coaching, management and administration. This is all in the context of a sport where over 50 per cent of fans are women. Women have strong voices and a lot to contribute to the greatest game of all. However we feel like our voices aren't heard.
@LadiesWhoLeague is here to change this because we are passionate about the role of women in Rugby League.
This is an open invitation to all the females out there to submit a blog. It can be on anything you like as long as it relates to Rugby League. We have had a number of fabulous blogs on topics as diverse as Women in League, team list Tuesday, the salary cap and bad boys in NRL.
Many women feel like they aren't good enough to contribute or that because they aren't professional writers that their blog won't resonate with others. It is attitudes like this which stop our voices being heard. You all have meaningful thoughts and contributions to make. We want to hear them.
Let's start a ladies revolution in NRL. Share this site with all your friends, post it on Facebook and follow us on Twitter. We are here to represent you. We are here to be your voice. We are here to make a difference.
Love,
P.S. And gentleman, please read and share our blogs. We promise we know what we are talking about.
Facebook: Ladies Who League
Twitter: @LadiesWhoLeague
Web Site: http://ladieswholeague.blogspot.com.au/