Dudes, if you've ever caught yourself thinking, "gee, he's a good lookin' geezer", or maybe you're also a woman like me, so it's a little more a long the lines of "damn, he hot", well strap in, let's rehash the who's hot of the Greatest Game of All. Yeah, don't give me that drivel about how a man is worth more than his looks, I'm not denying
that. But it's time to give them credit where it's due.
It's been five years since this article was written, so it was only time it was updated.
Without further ado, here's the Top 15 Sexiest Rugby League Players of All Time.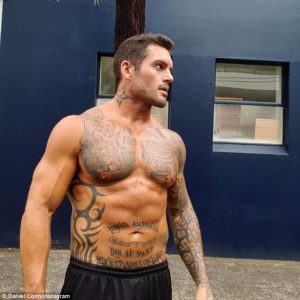 1. Dann Conn
But do you disagree? I remember this guy as I was about 13, before I peaked as a teen, so never gave him much attention. But now that I'm older, HELLO. Everyone on Twitter seemed to agree, too. It's hard to believe Dann retired at just the age of 25, because he seems as though he is immortal! (HAHA – obviously not on the field, just
looks. Duh.)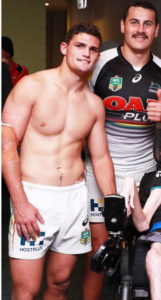 2. Nathan Cleary
I assume a lot of the older folk probably won't agree with me here, but Nathan Cleary is damn sexy! Heck, he's younger than me and I even get a bit hot under the collar at sight of him. He has that stoic demeanour, I think that's what does it? Oh, and the fact he has insane talent on the field (I wasn't referring to the sack, you dirty perve.)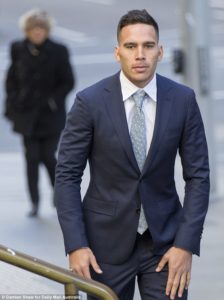 3. Corey Norman
Come on, whats not to like? Normy is pretty alright footy player, good on the eyes, is a great guy outside of footy, including his work with the less fortunate. Generally a pretty great guy. He deserves to be up here.

4. Matt Cooper
I feel as though Matt Cooper is the People's Choice of the NRL world. While he was never my cup of tea, it's undeniable he has the body of a Greek God, can hold a decent conversation and was a great footy player. I think he'll always make the ladies froth.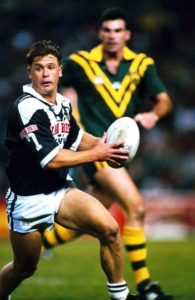 5. Gary Freeman
I have to admit, I had to Google this guy, he is definitely not a player I'd ever know. But alas, Twitter insisted that this Kiwi made the list, so I am obeying their command. He seems to be a pretty boy from the ages, am I wrong? Got some locks to envy the other mop heads of the 80s, I'd assume. Was he any good? I dunno, I am merely
judging his appearance.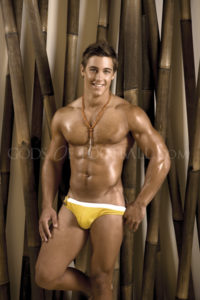 6. Kayne Lawton
I remember in high school one of my friends drooling over this guy (and apparently it was the only reason she followed the Titans). When I figured out who he was, holy sh*t, this guy is an Adonis. I don't think he ended up being a legend or anything on the footy field, but i'm sure he'll be remembered for his looks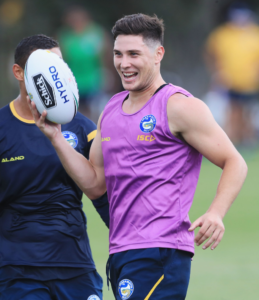 7. Mitchell Moses
Some call him football royalty, others want his head on a stick. I want his body (haha jk). Mitchell Moses is a good lookin' rooster, you can't deny it! There might be an entire club who hates him, but I'd say most girls are huge fans. The only downside is ​that he's taken…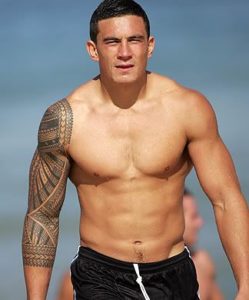 8. Sonny Bill Williams aka SBW
The girls love him. The guys love him. The dogs love him (or not…). Sonny Bill is undeniably a God, and anyone who thinks otherwise has their eyes painted on. Oh, that reminds me of certain men in pink shirts who lurk on our football fields…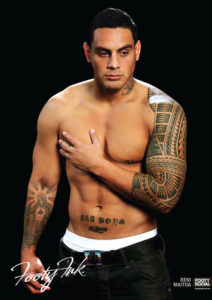 9. Reni Maitua
Ohhh Reni. This guy is a total good looker. He's had a tough life, and is a sight for sore eyes. Although it's like he fell off the face of the earth. Is he still playing for Toronto or… back in Maroubra? Who knows.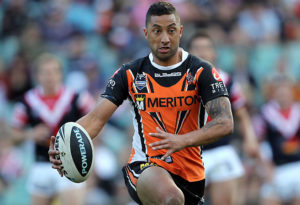 10. Benji Marshall
Benji Marshall. The absolute GOAT. All the boys in primary school admired him for his football skills. Which is how I learnt of him. All the boys wanted to BE him. Fast forwardten years, and all the girls wanted to marry him. Hey, not much has changed on either side, has it?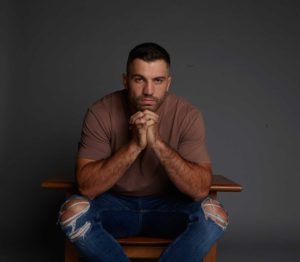 11. James Tedesco
A young Rooster (don't mind the pun), Teddy the sexy God is probably the only part of the Roosters I don't despise. This guy is the King of the modern NRL era. Fight me. This guy has class, talent, and absolute killer looks to make any female passer-by faint. Can't wait to see what this guy brings to the field in 2020, he only gets better and better. (Yep! I can recognise talent, too!)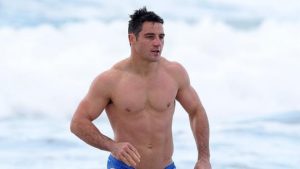 12. Cooper Cronk
I don't know how many GOATS I can have in this list, but Cooper Cronk deserves to be number one if I were to rank these guys in order. He is absolute class, doesn't mouth off like bloody Smith, was the only reason I didn't gag when watching The Storm play, and deserves the entire NRL's respect. I would bow to him, in fact, we all should. He is
as hot in personality as he is body.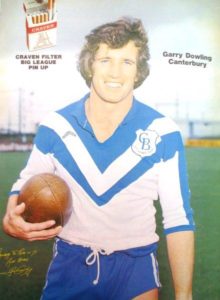 13. Garry Dowling
If you're like me asking, who's Garry? Well, when I posed the big question to Twitter about who makes this list, Garry appeared more than any other (ok, Maybe didn't outnumber Matt Cooper). But when we say "all-time", this guy seems to be the clear representative of the past era. Women loved his flowing locks, his grin and his all-round demeanour. Poor guy passed away in a car accident at the age of 30 in the 80s, but doesn't discount his appearance on this list!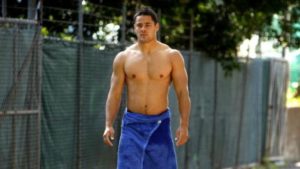 14. Jarryd Hayne
Okay before you get all keyboard warrior at me, discounting his criminal charges, if we look purely historically at the game, Jarryd pips out everyone on this list (not bias at all…). This guy is ripped, good looking, was full of talent, led the Eels to arguably their best run ever to a finals series in 2009, and was a legend on the field for NSW and Australia. Shame he turned out a complete tool (if the charges are true), because the NRL lost some serious talent in this guy. A pity, Jarryd, a real pity.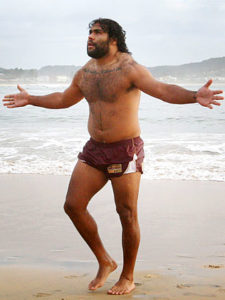 15. Sam Thaiday
Another Twitter favourite, Sammy boy here kept popping up in my mentions from the women. Must be those curly locks, that statuesque build and burly voice he's got. I love Sammy in conversation too, he has a great sense of humour and is well spoken. Shame he was a toad, amirite?
Honourable Mentions:​
Nate Roache
Shaun Johnson
Roger Tuivasa-Sheck
Beau Ryan
Matt Gillett
Apologies if your man crush or hall pass didn't make the list, if everyone's favourite could make it, this list would never end. What are your thoughts, am I in over my head? Do you disagree? Is there anyone who REALLY should have been mentioned, but isn't? Let me know below in the comments.