I remember once I scratched my knee up pretty bad when I got tackled on the cricket pitch area of a footy field when I was younger. I think Jordan Rapana has me beat though!
Rapana is out for the rest of the season after suffering a skull fracture in the Canberra Raiders loss to the St George/Illawarra Dragons.
Rapana played most of the second half with the injury, not realizing he had a divot in his forehead!
He was good enough to post a picture of the injury on his instagram account: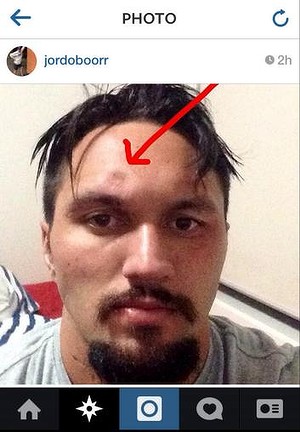 Hopefully he makes a speedy recovery. A fractured skull of a rotten thing for anyone to go through.