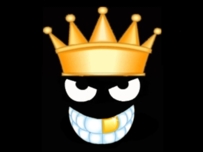 A week ago every sports man and woman within Australia was put under the suspicion of using performance enhancing drugs.
It was described as the blackest day in Australian sport. The Australian Government forced CEO's of all major sports in Australia to report to a joint press conference, the likes of which sport in this country has never seen before, and every single one of them had to stand there and listen to the allegations that were thrown at every sport in this country.
Since then, what we have seen has been a disgrace.
With no information to go on, everyone is guilty. If I had a dollar for every accusation against a player or club that I've read since the big announcement  I'd be a very rich man.
Right now we don't know much.
We know that a few NRL clubs got visits last week. We know a few clubs are the subject of investigations. We don't know what those investigations are about. We don't know if those investigations center on entire clubs or just individuals at those clubs.
We have very little to go on at all.
Anyone that reads my site, that is a member of the Facebook page or that is a follower of mine of Twitter knows that, when something happens, I'm pretty quick to come out with my opinion on it.
This time around I haven't said much for a very good reason. There is very little information out there!
I'm not going to smear any player or club just so there is a talking point to focus on. I'm not going to get hysterical about rumours. I want facts. I want to know what has been going on before I talk about it. Otherwise its just story telling!
One thing I will say is this.
After last weeks press conference held in Canberra, anything short of hundreds of athletes across a number of sports being charge and convicted with drug offenses or corruption will not be enough to justify the smearing of every athlete plying their trade within Australia.
My questions right now are….
Why did the Government decide to make an announcement now when it is clear that investigations are still ongoing?
If there is enough information to smear every sport in this country, past and present, with allegations of drug use and corruption, why have no arrests already been made?
Which sports are being investigated? All of them? Some of them? Is it just one or two?
If drug use is as rampant as the Government has said, and the Australian Sports Anti-Doping Authority hasn't caught anyone yet, why does anyone think they will catch them now?
How much of tax payers money does the Australian Sports Anti-Doping Authority receive every year to seemingly be so unable to catch drug cheats?
All of these are questions I have. You'll notice, they are not focused on any one sport. These are very general questions because we have no other details to go on.
One thing we do know is that my club, the Penrith Panthers, are being investigated. At this stage it is unclear what for.
The Panthers look to have been the only sporting organisation so far that looks like the really do what to be completely open about what is going on at the club. They should be applauded for that.
Phil Gould was very quick to get on the front foot with this issue. His line is basically that if anything is going on at the club, he wants to know about it and put a stop to it.
When information comes out about who is being investigated and what for, I'll have more to say. Until then, I'm not going to add to the white noise that is being generated. I want to know what happened. Until the Australian Crime Commission, the Australian Sports Anti-Doping Authority and the Australian Government tell us….we are all in the dark.
Why I Am Not Saying Much About The Dark Cloud Hanging Over Australian Sport

,