Well its that time of the year where we all dress up as our favorite monsters and go from house to house asking for sweets and chocolate. If you are not given anything you are then allowed to beat the home owner to death with sticks.
I'm pretty sure thats how it works anyway.
I normally change my web sites banner for Halloween but this year the site decided it didn't want to cooperate with me at all. So what I decided to do was revisit last years awesomeness!
Last year Kerry Perry carved an awesome League Freak pumpkin and she has followed that up this year with another amazing performance. Take a look: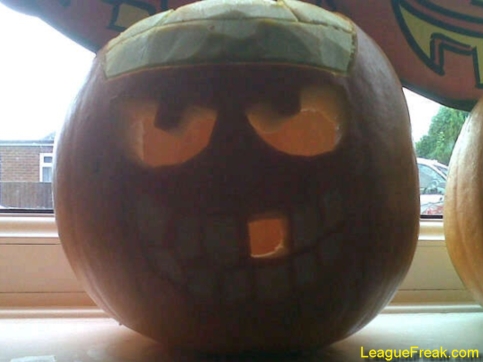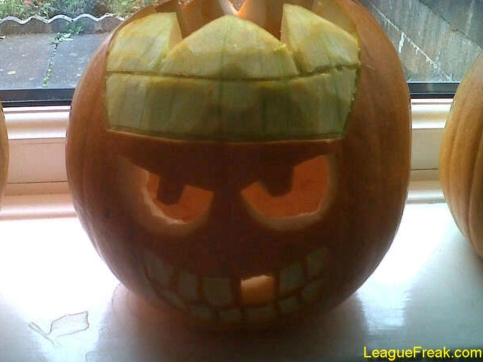 Here is the one from last season. Once again, very cool!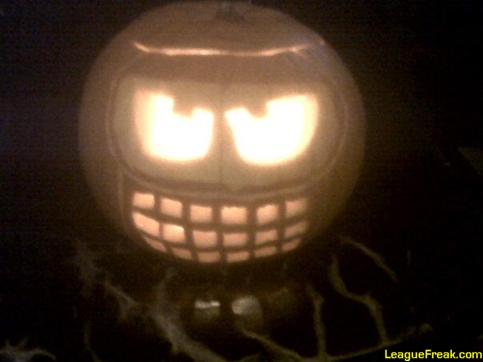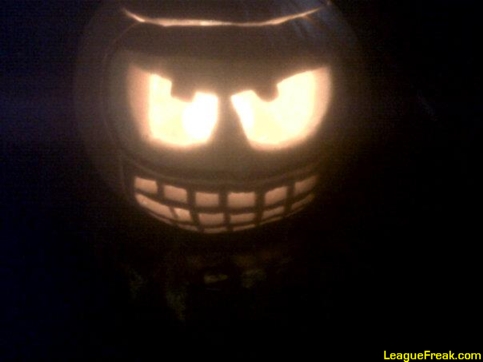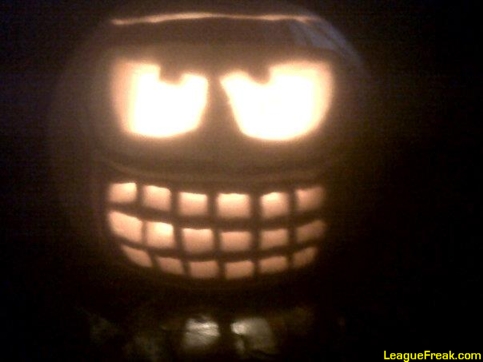 As you can see it is pretty bloody impressive!
If you want to carve a pumpkin for the web site, go for it. I'll post all your pictures on here too!
Until then, do yourself a favour and follow Kerry Perry on Twitter at: https://twitter.com/KerryPerry1