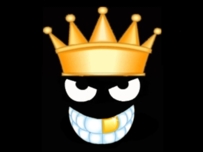 Yesterday I was contacted by a former amateur Rugby League player that told me about his experiences with the use of Performance Enhancing Drugs during his playing career. I asked him if, on the condition of complete anonymity, he would be willing to share his experiences with the readers at LeagueFreak.com. He agree'd to share his story. This is it in its complete form, unedited:
My rugby was coming on leaps and bounds and I started playing full games in the reserves, which lead to a few games in the First team. I got player of the season and the season after I became a regular first teamer at 20yrs old. I had gone from struggling in the Under 18′s to regular first teamer in the National Conference which is the pinnacle of amateur rugby league in England within about 18 months.
Was this due to taking 2-3 tablets before a game? I thought it made me physically and mentally a better player. I ended up getting rep honours, district,county and international honours happened within the next 3 years, I used to have to sneak the pills in my bag, and take them in the toilets so nobody saw me.
As far as i knew I was the only one taking this gear and I didn't want anyone to find out. I felt like I had an edge over other guys, and when it came to representative games, I didn't want anyone getting a spot in front of me. On one of the rep games I played I was introduced to pure ephedrine, better than the sudafed tablets and really cheap, 50 quid for a 100 tablets. I started off taking one, then two, then three and eventually in a few big games I would pop five of em. My heart would be nearly jumping out of my chest, I would be sweating loads but my performances were good. I was happy to take them. Ephedrine was easy to get hold of, and more and more players were using it.
I felt like I no longer had the edge so mentally I needed to take more and more. It got to the point where I would consider myself an addict. I couldn't play without taking any. I'd pretend to be injured if I couldn't get hold of any pills. I played one reserve grade game without the pills, I had a shocker and the opposition team knew I had played rep footy only the year before. I should have been a stand out performer.
In my mind I couldn't perform without taking Ephedrine  It was this year that I came across another form of tablet, a higher concentrated dose of Ephedrine called a T5, these were lethal and available in most back street gyms. People have died from taking these but that didn't stop me having a go of them.
It started off by taking one, then two then three, I couldn't get enough. One time after a game I felt a funny twinge in my heart, it felt heavy. I was out of breath for a few minutes, which wasn't uncommon for me as I'm asthmatic too. I went to the docs and he checked me out and gave me the all clear. It scared me to say the least. I stopped taking the super strength tablets but I still wanted to play at the level I was used to so I carried on taking the normal ephedrine tablets right up to emigrating to Australia 5 years ago.
I played in Australia for a couple of seasons, Ephedrine free, partly due to the fact that it is very hard to get it out here. I never played my best out here and maybe that is due to age and condition or maybe it was mental that I wasn't taking the pills.
I still think back at my career and think would I have reached the heights I got to without Ephedrine and the answer probably would be no. It gave me so much confidence which I took on the field every Saturday afternoon. It gave me the increased stamina I needed and often lacked prior to taking the pills. The side effects that I had were lack of sleep, depression due to it having a major come down effect similar to narcotics. I've no idea what long term effects it will have, I'll just have to play the waiting game.
Ephedrine is widely tested for in NRL & Super League but not at all in the lower leagues, it's easily available in the UK and is cheap. I don't regret taking it, but I do regret taking the amount I did. I was addicted, I just never accepted that I was an addict.
An Anonymous Players Account Of Performance Enhancing Drug Use In Rugby League

,